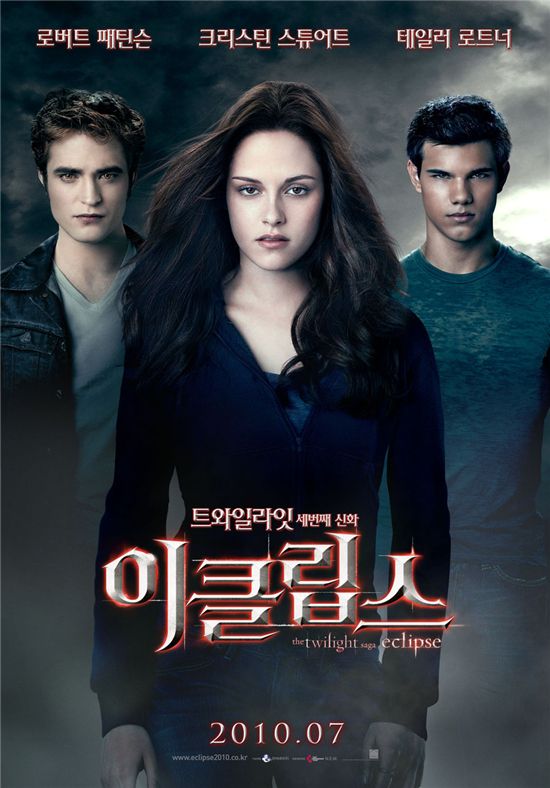 Hollywood actors Kristen Stewart and Taylor Lautner of blockbuster film "The Twilight Saga: Eclipse" will be visiting Korea next month, according to local distributor Pan Cinema on Tuesday.
Pan Cinema announced in a press release that the two young stars of the hit vampire series will be coming to Seoul to promote the much-anticipated third installation.
After arriving in Seoul on June 2, Stewart and Lautner will be making various promotional rounds the following day; attend a press conference, make red carpet appearances and greet local fans at a fan meeting.
"The Twilight Saga" movies are based on the best-selling novel series of the same name by Mormon housewife-turned-author Stephenie Meyer.
In 2008, the first film "Twilight" became an unexpected hit at the North American box office and catapulted its young trio of lead actors -- Stewart, Lautner and British actor Robert Pattinson -- into instant, international stardom.
The sequel "New Moon" opened in November 2009, setting several box office records including the biggest single day domestic gross with 72.7 million dollars and third biggest domestic opening weekend with over 142 million dollars.
"Eclipse" is scheduled to open in Korea on July 8.
asiae.co.kr